I have been very delinquent in keeping up our blog, so I thought I would post some pictures of some of our recent activities in class!
We've done a number of art activities, but one has been working on contour drawing. The students used a stool as a first subject:
Our Book Tasting Event with Ms Ziegler's class was a wonderful success!
We visited Stone Hall Castle to kick off our castle-building project!
I was away for a couple of days, due to illness, and I came back to glowing notes from our Guest Teachers. I was so proud of these kids!
We spent several days learning about The Day of the Dead, Dia de los Muertos, and created Sugar Skull pumpkins:
We spent time learning about Remembrance Day and did some reading activities about Animals in War:
We created postcards that were delivered to Veterans in Regina:
We helped our Little Buddies make a display of our hands, based on Jack Johnson's song "With My Own Two Hands:"
We have also been working with a CREATE Artist, Derek Pho, to learn about drawing animals based on taxonomy! We are looking forward to two more sessions with him!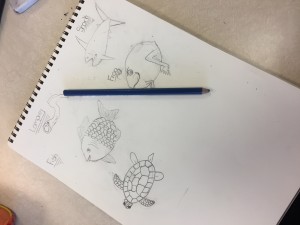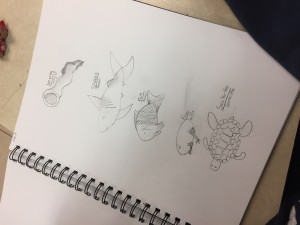 So many exciting things happening! Looking forward to meeting with everyone this week for our Student Conferences.
Enjoy your weekend!